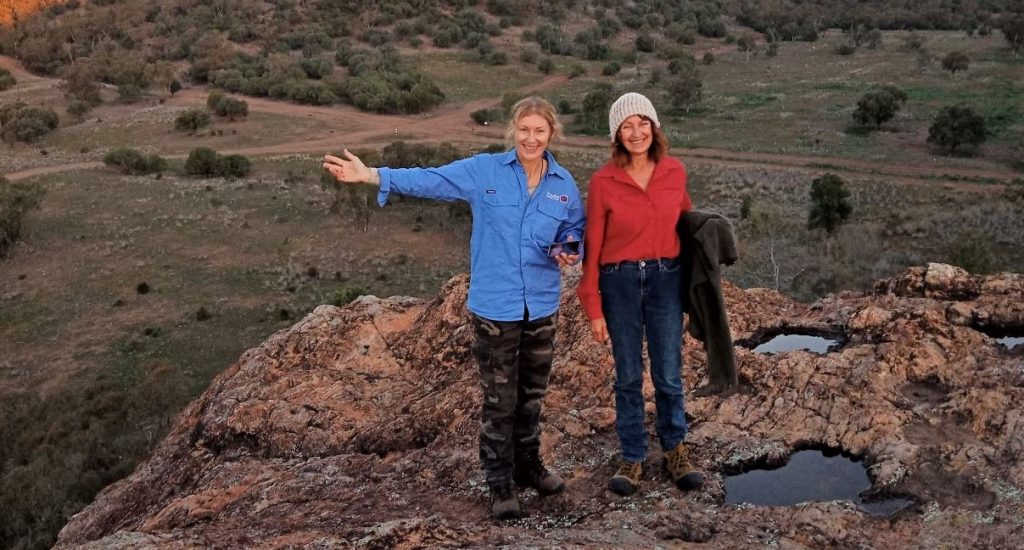 At Greenloaning we employ a small but committed team of environmental professionals; between us we have more than 100 years of environmental experience.
Robert Bennett – Senior Researcher/GIS
Bob draws on over twenty years' experience in Natural Resource Management to contribute to Greenloaning Biostudies projects.  He holds an Honours degree in Natural Resource Management (University of New England, Armidale) and has qualifications in project management.
Bob's current role with Greenloaning Biostudies includes the design and implementation of ecological monitoring programmes and ecological survey work and providing high quality mapping using ArcGIS and other platforms. He has also been a key team member during field work involving ecological survey and monitoring.  Bob rural background contributes to a practical approach to ecological management.
Bob has lead major projects in Queensland including research into rising groundwater in the Burdekin River Irrigation Area, and water planning for the Atherton Tablelands region, in Far North Queensland.  At a State level, he has played a key role in policy research, and the development of legislation for improved water and native vegetation management.
Bob has the ability to provide rapid and accurate interpretation of policy and legislation, leading to sound advice to Greenloaning and to clients.  He also has a good working knowledge of threatened species' legislation and procedures at both State and Commonwealth levels, and has recent extensive experience in interpreting and mapping Plant Community Types according to the NSW vegetation classification system.
Mark Ambrose – Ecologist/Project Manager
Mark is a senior ecologist with 15 years' experience in the private and not-for-profit sectors.  For the past ten years Mark has worked in environmental consultancy, both in the UK and Australia.  In the UK he worked for one of the leading environmental consultancies on national infrastructure projects and held survey licenses for a number of European Protected Species.  He has also co-authored two peer-reviewed papers on hazel dormice and presented one of these at the 8th International Dormouse Conference in Ostritz, Germany.
Since returning to Australia in 2016, Mark has undertaken surveys on large infrastructure projects such as the Pacific Highway upgrade in northern NSW and the Carmichael Rail Network in northern Qld.  As well as survey skills, Mark has extensive experience handling native wildlife, particularly koalas, and is an active member of the not-for-profit Friends of the koala where he is currently the Care and Rescue Coordinator.
Fiona Dawson – Ecologist/Accredited BAM Assessor
Fiona is an ecologist with a strong combined background of field and desktop analytical/reporting skills.  She has outstanding organisational and time management skills, enabling her to meet multiple deadlines for competing tasks.
Fiona has  expertise in plant identification – the result of more than ten years bush regeneration work, Koala surveys with NPW and Biolink Ecological Consultants (including SAT training certificate), intensive field surveys with Greenloaning identifying and mapping Plant Community Types and Threatened Ecological Communities over 20, 000 ha of private lands, and sampling BAM vegetation plots in the Lismore, Ballina and Crescent Head areas.
As an accredited BAM assessor, and as part of her work with Greenloaning, Fiona has recently jointly prepared a Biodiversity Development Assessment Report.  She has contributed her strong GIS skills to this report, as well as to an array of other projects. She has also prepared vegetation restoration and monitoring plans within Koala habitat for Lismore City Council and carried out extensive bush regeneration and planting work within Koala habitat, including for the Biodiversity Conservation Trust and council grants.
Fiona has long-term voluntary experience with Friends of the Koala (Honorary Life Membership), including in her current role of Leafing Coordinator, which encompasses training new volunteers in Koala food tree identification.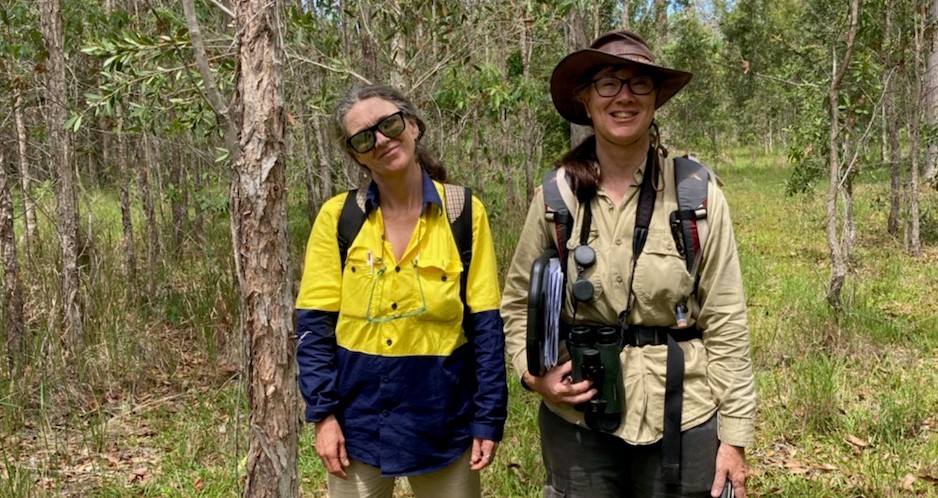 Linda Swankie – Ecologist
Linda is a professional ecologist with over 19 years' experience in consultancy.  She is experienced in carrying out surveys for a wide range of fauna and flora, designing field surveys, managing survey teams and developing mitigation and long-term monitoring projects. In the UK, Linda held several protected species survey licences, produced impacts assessments, designed and managed mitigation projects and appeared as an Expert Witness at a planning appeal.  She is qualified as a Chartered Environmentalist (CEnv) under CIEEM (the governing body for ecologists in the UK) and is certified to Level 4 in field identification skills by the Botanical Society of Britain and Ireland. 
Since moving to Australia, Linda's gained extensive experience in Koala surveys across NSW and SE Queensland. She is currently involved in Koala research through her position as Research Coordinator at Friends of the Koala in Lismore. Linda also has good bird identification skills and has completed bird surveys for two airport projects. She has been involved in surveys for threatened species, including the iconic Brush-tailed Rock-wallaby and a wetland herb, Lindernia alsinoides, as well as assisting with BioBanking and BAM vegetation plot surveys. She has good report writing and reviewing skills and has acted as mentor to several junior ecologists in the course of her career.
Tracey Sanna – Ecologist
Tracey has a Bachelor degree in Wildlife Science from the University of Queensland and has 24 years of experience as a licensed wildlife rescuer and carer.  This experience has given Tracey  extensive background knowledge of the behaviour and requirements of a range of native fauna. Tracey has also been working with Koalas since 2009 and is experienced in Koala rescue and husbandry, and is competent in her assessment of the health status of Koalas in the wild.  Tracey has assisted with Koala surveys for a North Coast council.
Tracey has worked with Greenloaning in background research for recent projects and has assisted with microbat and ground fauna trapping surveys, as well as the establishment of a threatened plant species monitoring program.  Tracey provides valuable research and practical skills to each project.